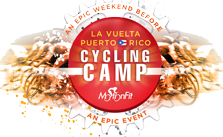 La Vuelta Puerto Rico Cycling Camp         ( December 2018)
Come join us for an epic weekend with Coach Kameel, George Feliciano & Mara Del P. Vazquez (Captains of La Vuelta group A & B). The camp format is centered on helping you to complete La Vuelta Puerto Rico with greater confidence. Many La Vuelta veteran attendees have already signed up. In order to maintain program quality, we limit attendee amount. Don't miss your opportunity to register. (No refunds or transfers)


 ( Registration will open soon)
What's Included
Amazing bike routes

Daily GPS files will be provided 

Support vehicle

Coach presentation

Breakfast and Lunch (Saturday )
Rides will be planned each day. Daily ride times will range from 5-7 hours with mileage of up to 140 miles. Rides will suit the people in the group. This camp is structured for the B group averaging 18 mph. A working road bike is a must, TT bikes are not allowed !
Event Schedule
Friday, December 16  (TBD)
Package pickup only.

Coach Kameel will cover nutrition, strategy, products to use, traveling logistics, recovery, proper position on your bike and much more.
Saturday, December 19  (Event Location)
136 miles bike ride - climb 5000 feet

Breakfast 

at mile 29

coffee, eggs, bread, fruit, juice, water, snacks.

Lunch 

at mile 84

chicken, rice, beans, salad, fruit, water, soda, snacks.

Dinner

after the ride. (6PM

TBD / Rider cost)
Sunday, December 20 (Event Location)
44 miles bike ride - climb 1150 feet

Lunch

at mile 25 - Yalaha Bakery (rider cost )
Cyclist can Expect to Learn
Bike handling skills
Safe riding techniques
Climbing techniques
Nutrition / Fueling
Supplementation Guidance
Ultra cycling pacing
Learn what to expect during La Vuelta
La Vuelta Puerto Rico Review
Support
The cycling camp is a fully supported cycling event with rest stops spaced between 25 miles apart. There are designated breakfast and lunch stops where riders will find delicious meals planned specifically for endurance athletes.
Support vehicles will be available for bicycle emergencies. Medical will not be available throughout this event. Cyclists will be required to contact 911 for medical assistance. In the unlikely event that you are unable to complete a particular day of the event, you will be offered transportation to your hotel.
Suggested Minimum Fitness Level
To ensure this is the right cycling event for you, we have established some minimum fitness requirements for participation. All participants should be comfortably able to ride 100 miles (including re-fueling stops) in about 6 hours. It is important, however, that riders have a strong base of cycling ability and are comfortable with some significant climbing. We are not concerned with how fast you go, but with your ability to complete the time/distance comfortably!
Video from  Motion Fit Cycling Camp
Pictures from La Vuelta Puerto Rico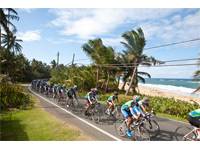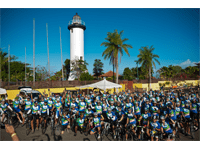 Moments from our 2014 Cycling Camp
Sponsors
Infinit Nutrition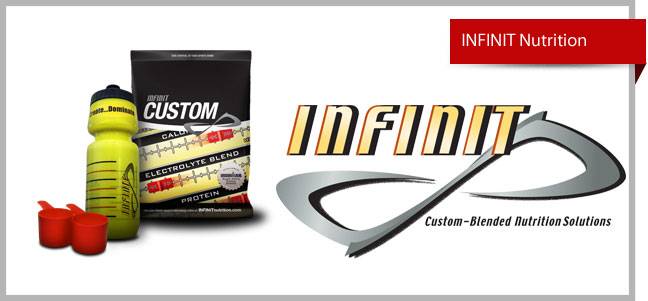 Top athletes require top nutrition! That's why we provide all MotionFit athletes with the very best. Fuel your fire and feed your body during the event with Inifint Nutrition for your  hydration

Thanks to Clif Bar for sponsoring MotinFit Cycling Camp this year!! We really appreciate the support and look forward to some tasty Clif treats on our camp.