Verona & Lake Garda Cycling Tour
The reflexes of the beautiful mountains in the clear waters of Lake Garda... biking along rustic roads through the vineyards of Valpolicella, and then, relax in the evening with a glass of that wonderful wine... this is traveling by bicycle in Italy. A unique opportunity to explore three regions: Veneto, Lombardy, Trentino ... all in one unforgettable experience.
Region:
A panoramic dream of many colors ... the illusion of the sea to the high peaks of the mountains , the rocks and overhanging cliffs, picturesque castles, charming marinas , from ancient villages to the vineyards ... all within reach… by bike.
Food:
Let the tasting begin! Enjoy delicious rice dishes, cold cuts like Sopressa, cheeses and dairy products of Lessinia, the fish of Garda and the rivers ... even the fussiest palate will be satisfied!
History:
A land rich in history where the past has left its mark. Though fragmented over the centuries, this area has unified over a love for art and culture, passed down through the museums, monuments and theaters.
September 23 to 29 of 2019
$2000 Double Room per rider
$2500 Single Room per rider
$1500 Double Room per non-rider
(registration fees are non-refundable)
RIDER TYPE:
Group B pace. Active / Recreational
NON-RIDERS ARE WELCOME:
Non-riding travelers will have plenty activities located nearby our very centrally located accommodation
BIKE AVAILABLE FOR RENT:
Pinarello Dogma F10
Plan your Travel
We suggest that you arrive at least one day prior to the trip start, which will enable you to adjust to the time zone and minimize the risk of missing the trip start due to flight-related delays. We recommend that you fly into Milan Malpensa Airport (MXP) In the morning time . You may take the train from the Airport to Milano Centrale Train Station. The trip will take about 50 minutes and will cost around $15. If you plan to arrive outside of regular business hours we suggest that you used the link to endure the train times.
Milan Hotel area recommendation near the Milan train station
Hotel Mediolanum or use Hotel.com to find near by options
What's Included
•    Breakfast  - Buffet with a selection of warm, cold, sweet and savoury treats,
•    Afternoon post ride - Buffet till 5 pm with starters, tasty hot dishes, bruschetta, pasta, salami, pizza, cheese, fresh salads, seasonal fruit and desserts,
•    Dinner – Gourmet meals with set menus including choices in our beautiful restaurant where you can choose sit indoors or outdoors on the terrace and celebrate your day's achievements
•    Free bottled water during the meals
•    Unlimited supply of water and energy drinks, bananas and sandwiches for daily rides
"Enjoy Bike room" your bike will be housed in a safe and secure room, equipped with hooks and rack.
Daily laundry service for your bike kit is available
Our bike guides will accompany you in the daily bike tours, different groups & levels
We will be touring  Venice, Verona, Simone.
What's Not Included
Airfare and transportation to and from the trip pick-up/drop-off locations
Bike transportation or bike rental
Lodging before and after the trip
Personal items purchased during the trip
Optional activities not scheduled by MotionFit
Train, Bus, Ferry and Taxi transportation
Meals outside of our headquarter hotel
Protection
We recommends that you purchase a travel protection plan to help safeguard you and your travel investment against the unexpected. Travelex Insurance Services provides coverage for unforeseen events that could affect your ability to travel with us.
Non-Rider
Bike Rental
Day 1
September 23th (Monday)
Upon arrival each participant will be welcomed by the staff and the beauty Peschiera del Garda. Each rider will be able to settle into their rooms. During Dinner Coach Kameel will discuss next day ride and activities
Departure Milan to Peschiera del Garda at 12pm   Tain information 
Day 2
September 24th (Tuesday)   Ride Difficult (Medium)
VALTENESI WITH FERRY 
Easy ride in the Valpolicella area and lunch-stop for a wine and typical food tasting at the winery "Santa Maria Valverde."
  Normal Ride Distance: 70 Km    Climb: 800 m
---
  OPTIONAL ACTIVITIES:
Verona Tours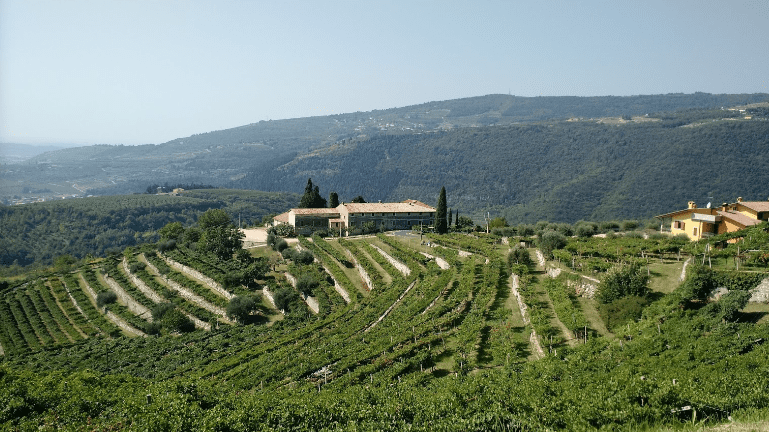 Day 3
September 25th (Wednesday)     Ride Difficult (Hard)
Monte Baldo
Monte Baldo is the highest peak around Lake Garda and the road takes us high up the mountain to the ski facility. This is also the longest climb in the Verona area (25 km, a difference in altitude of 1800m, with a maximum slope of 15%). Across the valley to the East is the Lessinia plateau with an alpine meadow at an altitude of 1000m. Lessinia makes for a great summer ride through mountain scenery.
  Normal Ride Distance: 125 Km    Climb: 2200 m
  Shorter Ride Distance: TBD Km    Climb: TBD m
---
  OPTIONAL ACTIVITIES:
Peschiera del Garda Tours

Day 4
September 26th (Thursday)
Tour Venice  --------Day off from Cycling 
We will travel to Venice by train early in the morning it only takes 75min. Venice has been described as the most beautiful city built by man and one of Europe's most romantic cities. Venice is also known for its art, architecture and culture. So you'll never be short of something to do in the "City of Bridges"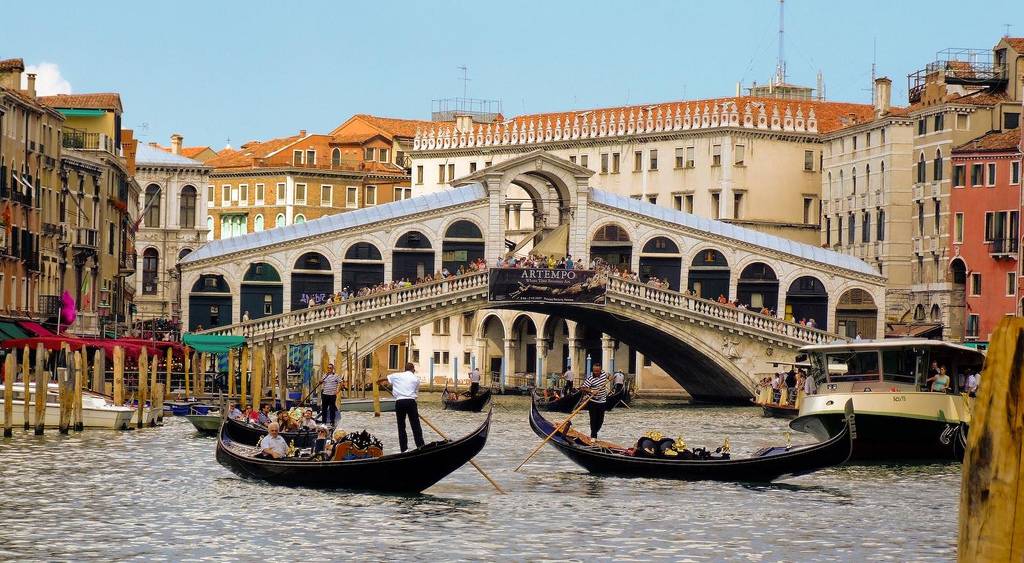 Day 5
September 27th (Friday)    Ride Difficult (Medium)
VALPOLICELLA & VERONA
Valpolicella is characterized by its rustic climbs, fruit-tree covered hills and picturesque vineyards. This is the territory where the grapes for Amarone wine and our local cherries are cultivated. At the foot of Valpolicella, we ride across the Adige river and through the centre of the historic city of Verona.
  Normal Ride Distance: 92 Km    Climb: 1260 m
  Shorter Ride Distance: TBD Km    Climb: TBD m
---
  OPTIONAL ACTIVITIES:
Simone Tours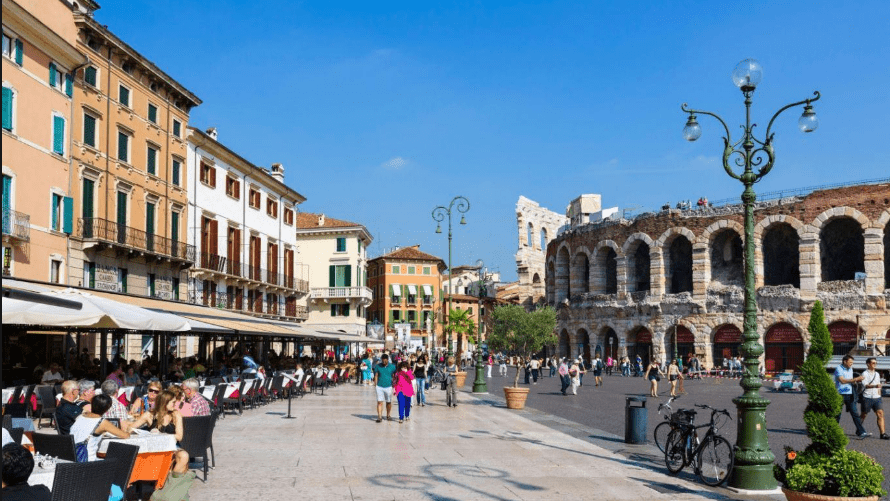 Day 6
September 28th (Saturday)   Ride Difficult (Medium)
VALTENESI WITH FERRY 
Ride across the villages on the eastern side of the lake before ferrying to the western coast. From the ferry you will enjoy a fantastic view on Monte Baldo and the lake itself.
  Normal Ride Distance: 84 Km    Climb: 960 m
  Shorter Ride Distance: TBD Km    Climb: TBD m
---
  OPTIONAL ACTIVITIES:
Verona Tours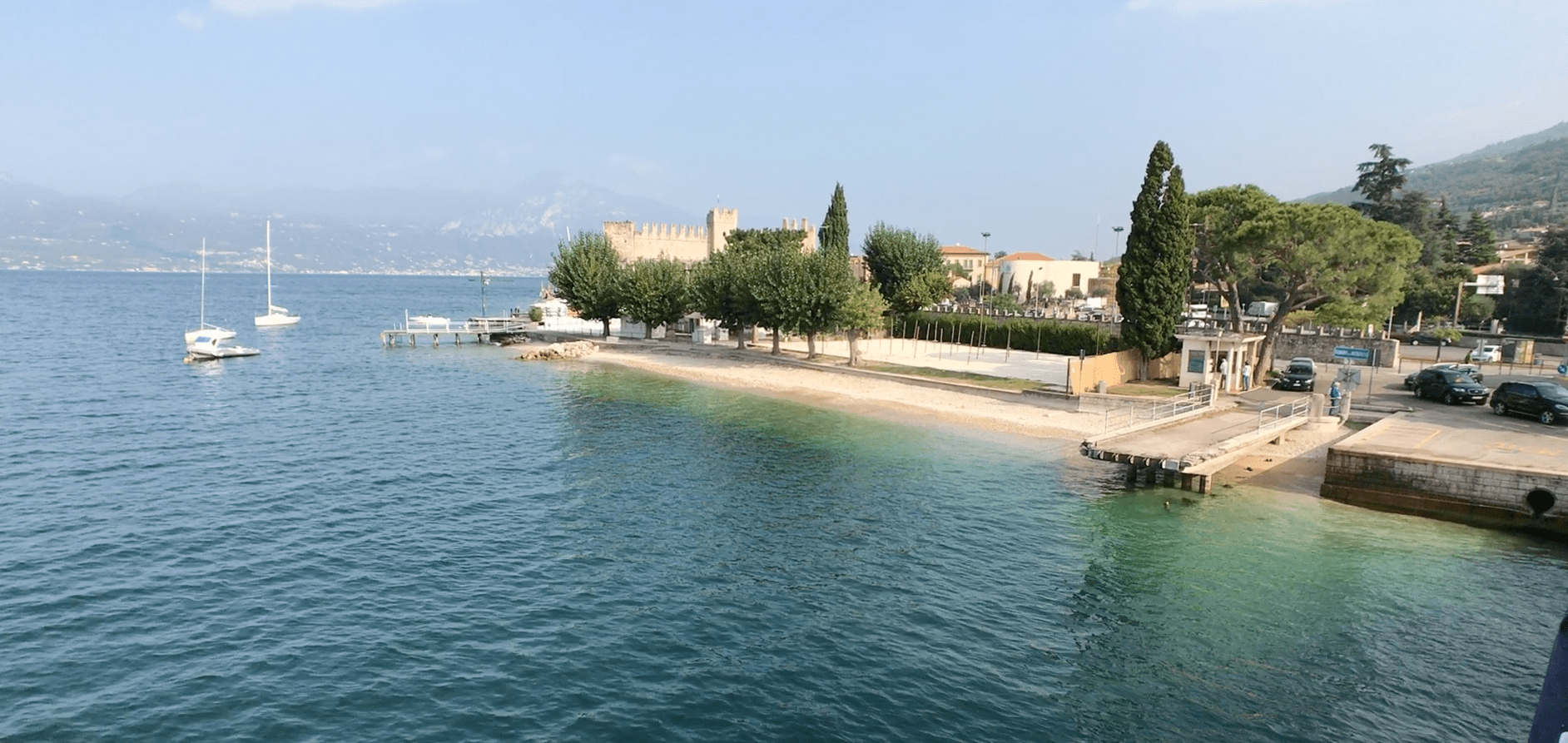 Day 7
September 29th (Sunday)   Ride Difficult (Easy)
COLLINE MORENICHE
Nice and easy ride to end the Italy tour
  Normal Ride Distance: 64 Km    Climb: 535 m
  Shorter Ride Distance: TBD Km    Climb: TBD m
---
  OPTIONAL ACTIVITIES:
Winery Tours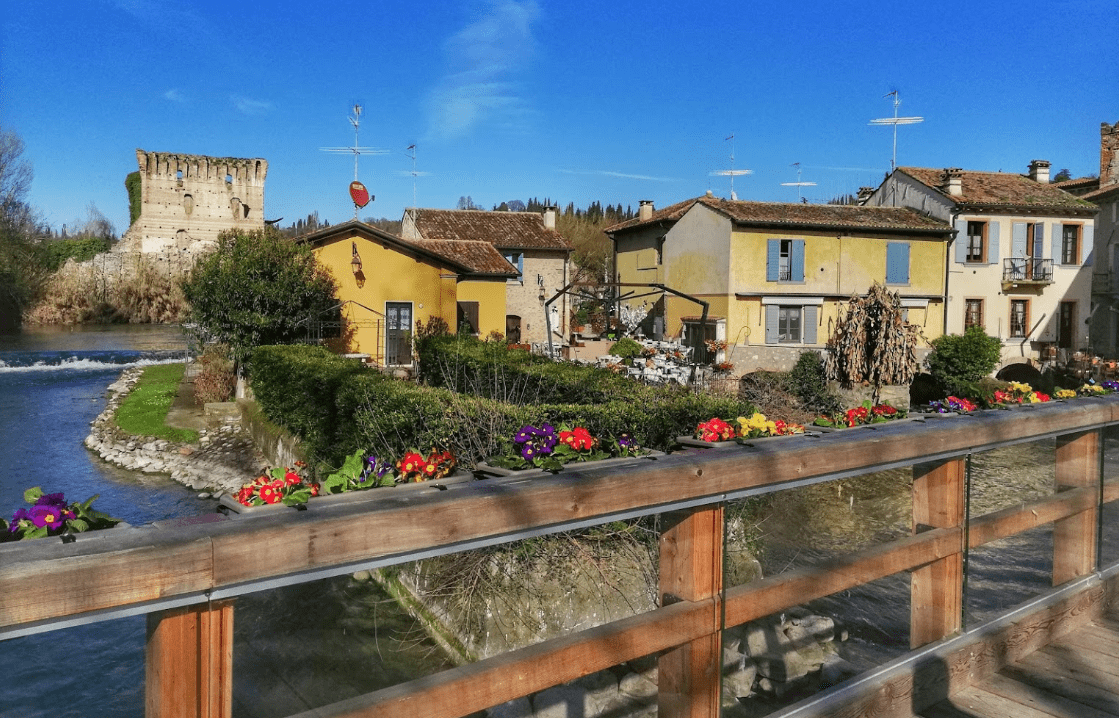 Day 8
October 7th (Sunday)
Departure:
If you are flying out today, please do not book a flight before 2:30 PM.

Savor the full charm of Lake Garda, with the typical beauty of the lake landscape, to push us into the rolling hills of Lombardy. A land of vineyards and olive groves interspersed with dirt roads and trails, which attracts tourists from every corner of the planet!

"Finally – the mountain! If climbing is your inspiration, this tour is made for you. It will take us on the massive mountain range between Verona and Trento, at 2218 meters, the highest in the area. And this route offers the longest climb in the region: about 23 km of climbing which takes us to an altitude of 1617 meters to the Rifugio Graziani.

Screen Shot 2016-03-20 at 9.32.30 PM
We take you to the plateau of Lessini, over 10,000 hectares ( 25,000 acres) containing a surprising variety of natural species, as well as historical and archaeological sites of inestimable value.

We go to the north-west of Lake Garda: after a first course with level plot you get to Torri del Benaco.
There take the ferry that will take us across the lake, up to Toscolano, where starts the climb to Tremosine. We will make the bike path that is called the "Strada della Forra": a jewel nestled in the mountains.

Lake Garda, a genuine natural pearl, and one of the jewels of the Italian territory! We will give you a corner of the Mediterranean in the south of the lake, flat and embraced by the gentle slopes of the Riviera degli Olivi.

Screen Shot 2016-03-20 at 9.32.37 PM
We will take you to find what is, since the days of ancient Rome, the most famous area for growing grapes, and in particular for Amarone wine, known worldwide. We'll ride through beautiful hills, where we will encounter some short climbs.